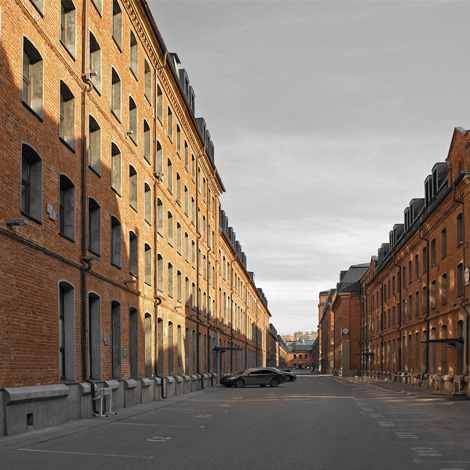 The design anticipates on the existing pattern of elongated building volumes that are forming a maze of narrow alleys. The distorted or fragmented parts of the pattern have been 'restored' according to its inherent order. Strategically placed parks and squares are forming significant points of orientation within the dense structure of alleys; the open areas are inviting the community of users and inhabitants for social interaction.
The access-network is assigned as a 'shared space' area; motorized traffic is allowed while parking facilities are situated underground.
A constellation of high-rise volumes is superimposed on the plinth of brick fabric, reinforcing the unique character of this urban ensemble. The elevated building layers contain most of the residential programme and are providing splendid views over Moscow.

The Novospassky complex, a former cotton-printing factory located at the riverbank close to Moscow's city centre, is subject of a next level of transformation. The characteristic ensemble of brick buildings is supposed to be upgraded from a pure business district to a lively working- and living environment.